Empowering people to get the best outcomes from conversations; preventing, managing and resolving conflict for 25 years and counting.......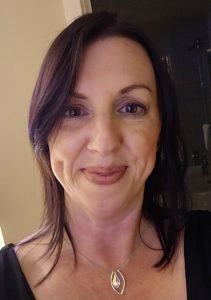 Hi Everyone,
Thank you so much for taking the time to look at our website. My name is Sarah Griffin and I'm the Head of Operations and Business Development for Smile. Smile is a charity and social enterprise based in Burnley and working across the UK, providing a wide range of services to empower people of all ages and from all backgrounds to prevent, manage and resolve conflict and get the best outcomes from all of their conversations.
Smile has been providing this wide range of services for 25 years this year and this year has seen significant change. The first of these changes came when i was recruited into this role in November 2022 having been working as Homelessness Services Lead for a local charity for over 16 years. In March 2023 our CEO, Karen Ainsworth retired from her role and in April 2023 we became part of Resolve ASB. Resolve are a Centre of Excellence who are focussed upon community safety and antisocial behavour. 2023 marks Resolve's 28th year in business. This is a huge change for Smile and we are very much looking forward to seeing what the future brings for us!
Our current training offer includes:
Accredited Level 3 Mediation Skills Qualification – can be tailored to community, workplace, SEND, peer or family relationships mediation.
Mediation Skills Annual Refresher
Conversation Not Confrontation – Essential Skills Programme – includes some of the tools and techniques used by mediators
Conversation Not Confrontation – Advanced Skills Programme
Instant Restorative Justice Techniques
Encouraging People to Mediate
Managing Conflict in Teams
Conflict Coaching for Mediators
Effective Agreements
Bespoke training packages to meet your communication, mediation and conflict prevention, management and resolution needs!
If you would like to discuss your requirements please contact us on 01282 436989 or info@smile-ltd.co.uk
It would be lovely to hear from you!
Best Wishes
Sarah Griffin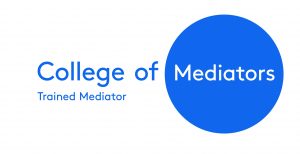 Lytham Festival Focus Group Feedback
"I think the meetings were chaired and facilitated very well. It's a difficult task as the group can be very emotive. Thanks for providing your professional service for the focus groups. We will certainly look your way should the need arise in the future!"
– Ian Williamson – Head of Environmental and Housing Services, Fylde Borough Council
"All great from my perspective and great work in an emptive arena. All feedback from the group was positive. Thanks for coordinating the sessions and it was a delight to work with you."
– Tim Dixon – Tourism and Cultural Services Managerm Fylde Borough Council
Training Feedback
"The training was interactive and kept me engaged. The trainers were lovely and really helpful, they made you feel comfortable and at ease. I felt like I had known them for ages."
AS – Participant – EFL Programme
Training Feedback
"Looking at the ripple effect was really useful for me. The impact of what has been done and how we consider this. I thought when we put ourselves in the middle and looked at the consequences of our actions, I thought this was very impactful."
PM – Participant – EFL Pilot
Smile Volunteer Mediator
 "I love your organisation, you know I do! Everyone is friendly and welcoming. I love the amount of training you offer and the variety of topics this is on. One thing I am really impressed by with SMILE is the fact that as a part time volunteer I feel I am part of the organisation. That's not easy to achieve for organisations and you should be really proud of that"
Smile Volunteer Mediator
"I really enjoy being involved at Smile. I like the people I meet (staff and other mediators); I enjoy the Training Sessions, the Support Group sessions and, of course, the mediations. I have learnt a lot that has helped me to deal more effectively with conflict situations both at work and at home and I really value that"
ASB Apprenticeship Feedback
"Yesterday, I had to return a call which would normally make my heart sink.  I reminded myself to prepare for the call.  What am I calling about?  What do I already know?  So that I asked slightly different questions.  And the call was probably a lot more productive because of that."
Mediation Feedback
"I felt like i was being listened to and not just seen as a problem."
Mediation Customer