We are now recruiting Volunteers to apply for our College of Mediator Level 3 accredited training course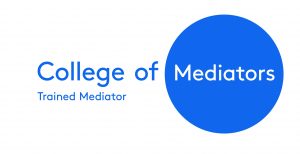 The training is a total of 40 hours delivered over 6 days and is a blend of pre-recorded Webinars, interactive Zoom workshops and an in-person assessment day
Smile Mediation is a volunteer led organisation helping people to speak to each other to resolve disputes between neighbours, communities and families. We wouldn't be able to do this without our team of volunteers, who generously give their time and skills to support people.
Recent events have shown us the importance of the community we live in and what is really important for us; the desire for people to be truly listened to has become even more essential. As a mediation service with 23 years' experience, we understand the value of real listening – it has helped to resolve 1000's of conflicts during this time.  This is why mediators and their unique ability to deliver the mediation process are needed now more than ever to provide online, telephone and face to face mediation for people experiencing conflict within their communities.
Smile's Community Mediation course is approved by the College of Mediators. This course is a total of 40 hours and is delivered as a blend of pre-recorded Webinars, interactive Zoom workshops and an in-person assessment day.  To qualify as a competent mediator, you must fulfill the following:
full attendance of the course
a creative case study
a minimum one year's volunteer mediator experience with Smile
a minimum of 10 mediation cases with a co-mediator
Course dates
Online:
9.00am – 1.30pm Thursday 24th February
9.00am – 1.30pm Thursday 3rd March
9.00am – 1.30pm Thursday 10th March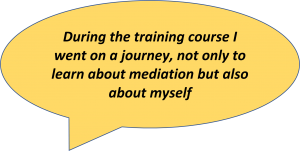 9.00am – 1.30pm Thursday 17th March
9.00am – 1.30pm Thursday 24th March
 
Final in-person assessment day:
9.00am – 4pm Thursday 31st March 2022
The final day of your training will be a full day in-person observed assessment which will take place on Thursday 31st March at the Blackley Centre in Elland, West Yorkshire. HX5 0TD   
If you want to make a difference and want to learn new skills to help you become a professional mediator then please read the 2022 Information & Recruitment pack and download the 2022 Application Form and 2022 Equality & Diversity monitoring form here.
Your Application and Equality & Diversity forms should be returned by post or email by Friday 14th January 2022.
Ongoing training and support: 
Smile offers a minimum of 3 group supervisions and 3 CPD skills development sessions annually. You may also access external training and events.
What's in it for me?
You will receive a recognised foundation Mediator qualification equivalent to NVQ level 3
You will learn the mediation process and how to mediate virtually, by telephone and face to face
You will acquire new listening and speaking skills and techniques that you can also use at work and at home with friends and family
You will gain the confidence and competency for powerful conflict resolution
You will gain a greater understanding of conflict behaviour and management
You will have the tools to resolve situations sooner, reducing stress and distraction
A competent mediator certificate will be issued 12 months after completion of your training
The full training course is wholly subsidised for people willing and able to commit to volunteer with Smile to reach competent mediator status.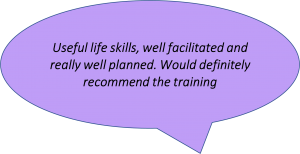 Who should attend?
Our mediation service is provided for people in the Lancashire and Greater Manchester areas.  As many mediations are conducted online, we are extending this opportunity to anyone living across the country.
In particular, we welcome applications from people who represent the communities we work with including people from Black, Brown, Asian, Eastern European, LGBTQIA & disabled communities
Funding from The National Lottery Community Fund has helped us to provide this accredited training